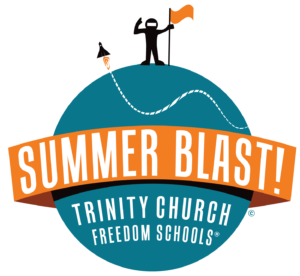 SUMMER REGISTRATION
Registration is now open for Summer Blast!
To register, you may either print and complete the registration packet below or submit your registration online!

If you use the online registration option, we will discount your first week of camp by $15.00
This is a limited time offer, so be sure to register online today for Summer Blast Freedom Schools or Summer Blast Preschool!!

To submit your online registration, go to MyProcare.com and enter your email. 
If you cannot remember what email you used, call our office at 786-888-5433 and we will update it for you.

If you would like to add another child to your account, call our office first. We will add the child's name to your account and then you will be able to update the information when you log on.

 
Current or returning families click here:

 
New family registration click here:

 
If you have questions, please call Ms. Sherry Danier at 786-888-5433, Monday–Friday, 9am–4pm, or email her at sdanier@trinitychurch.tv.
Print and complete the registration packet here or save $15 and complete your online registration above!